For a while now I've been saying we need custom explosion generators attached to projectiles, and just when I stop saying it for a while somebody goes and makes a patch all on their own and people start making pretty things!
Some of these effects are pure gold, they blow awy all the effects that came before them as shown quite clearly by this impressive image of the PURE mod by Argh: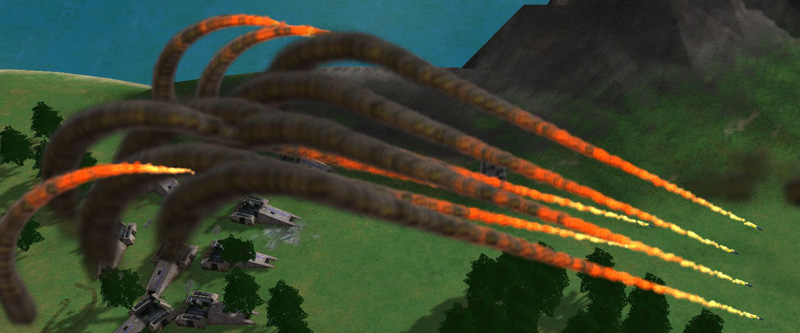 Since this image was made public, other modders have been conjuring up new effects with great effect. The XTA team have improved the vast majority of their own projectiles where possible, and theyre gone wild with this latest opportunity as shown below.
The image above taken in XTA 9.2 will require spring 0.76b1 or later (at time of writting this means svn) to make use of the new effects. Below is an image showing a particle based lighting effect.
Other improvements can be seen in the Eye Sex thread in the spring forums.
The XTA team have a youtube video showcasing their new effects here.